Daily activities such as washing
and dressing are often shown in
paintings, but only rarely provide
the central focus of a film.in this
12:41 1971 short Lacey and
Jill Bruce show us how it's done
from the Tate Gallery collection
for this we'll let Chris Stephens,
with Jann Howarth, Don McCullin,
Colin Self, John Dunbar, Gerald Laing,
Bruce Lacey, Barry Flanagan, Liliane Lijn,
Frank Bowling and Peter Blake, explain
this one.courtesy of The Tate Gallery,
in their Summer 2004 newsletter
were Bruce Lacey, Tony Gray and
his brother Dougie Gray. In the late
50s/early 60s they put together an act
involving dressing in Victorian clothes
and playing a variety of strange
instruments and props. The Alberts
were the first of the anarchists
music groups and had to be
seen/heard to be believed!
our take on this rubbish and
remember no herds of wild ostriches
here whatsoever and definitely
no rabbits.mothers of small
children please note, this page
is inedible.and yes this is linked
to this page of British rubbish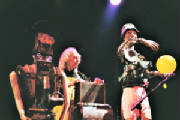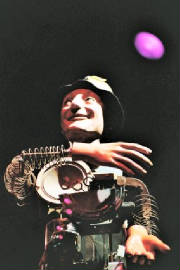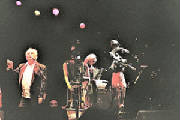 for these
we are all forever young